April already?! This year is going way too fast! As expected, March was a terrible reading month for me. I had so much going on with placement, uni work and life in general that reading took a major back seat. I only managed to read one book in March, which is a little disappointing for me as I usually like to read at least 3/4 books a month, I'm glad I managed to read something. I hope to make up for my lack of reading over the last few months in April, we'll see how that goes.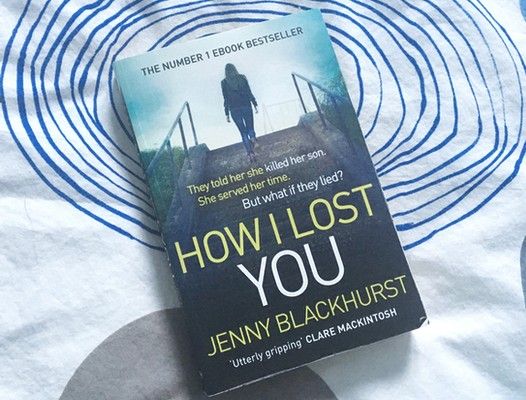 How I Lost You by Jenny Blackhurst -
This is the one and only book I read in the month of March. I started this one in February and didn't finish it until nearer the end of the month so it took me a good while to get through. That's not necessarily because it was a bad book, I thought it was OK, I just didn't have much time to read. This was a decent mystery/thriller about a woman convicted of killing her baby but she starts to question whether that is actually what happened. It has a great premise and I was really sucked into the story at the beginning but overall it fell a bit flat for me.
Rating: 3/5 | Review | ATY Challenge: #4 Title that doesn't contain the letter 'E'
Although I didn't do well with reading books in March, I didn't do too badly in terms of buying books. I managed to stick to my challenge of reading 5 books before buying any physical books and almost made it through the month without buying anything. However, a newsletter from the author Jenny B Jones appeared in my email inbox with only a couple of days to go and I ended up acquiring 2 books.
Engaged In Trouble by Jenny B Jones -
This is her newest book and for the first few days it was available there was a 'secret offer' for newsletter subscribers making it only 99p. I don't know anything about it but really enjoyed her Katie Parker series so I wanted to give it a go.
A Mixtape: Short Stories by Jenny B Jones - This was an exclusive freebie for newsletter subscribers. It is a collection of short stories that she has written over the years for various reasons and has compiled into an ebook.
I hope you had a better reading month than me. What was the best thing you read in the month of March?
Sophie :)