I decided to start this little TV/movie wrap up post last month and really enjoyed recapping what I had been watching in the month of January. I figured since I enjoyed doing it I would just carry it on as a monthly thing. I didn't watch much TV in February as I've been so busy, but I did manage to fit in a few movies.
TV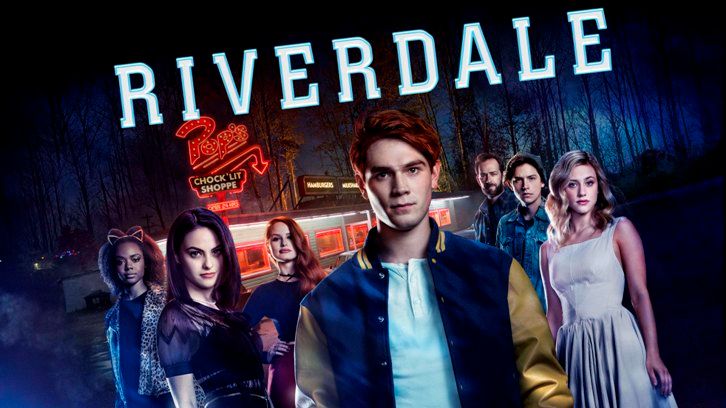 Riverdale - I most definitely jumped on this bandwagon and now I'm pretty much obsessed. I had no interest in watching Riverdale until I saw a picture of Cole Sprouse as Jughead and fell in love a little bit. I'm completely up to date and watch it pretty much as soon as it comes on Netflix on a Friday, if I'm not working that is. I hate watching shows one episode at a time and usually wait for a while so I can watch a few episodes at once but I just can't wait to watch more. Also I ship Bughead so hard I can't even deal with it!
What It's About: "A subversive take on Archie and his friends, exploring small town life, the darkness and weirdness bubbling beneath Riverdale's wholesome facade."


What It's About: "
Intertwined groups of friends in Chicago fumble through the modern maze of love, sex, technology and culture."
Movies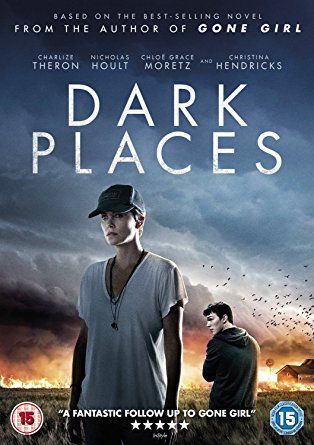 Dark Places - I really loved Gillian Flynn's novel that this movie is based on but I ended up being a little disappointed in the movie. As is usually the case, the book is much better than the movie. It wasn't bad and remained pretty close to the book but it didn't blow me away. Nicholas Hoult was perfect and highlight of the movie for me.
What It's About:
"Libby Day was only eight years old when her family was brutally murdered in their rural Kansas farmhouse. Almost thirty years later, she reluctantly agrees to revisit the crime and uncovers the wrenching truths that led up to that tragic night."
Be Somebody - This is a complete guilty pleasure movie. I shouldn't have enjoyed it but I just couldn't help myself. It's cheesy and quite obviously aimed at teens but there was something about it the just made me smile. Matthew Espinosa reminds me a lot of an ex-boyfriend of mine that I'm still friends with so that probably added to the enjoyment.
What It's About:
"Pop superstar Jordan Jaye has a big dream - he just wants to live like a regular teenager. When he's chased down by some excited female fans, he finds a perfect hideout and a reluctant new friend from a small town, high-school art student, Emily Lowe."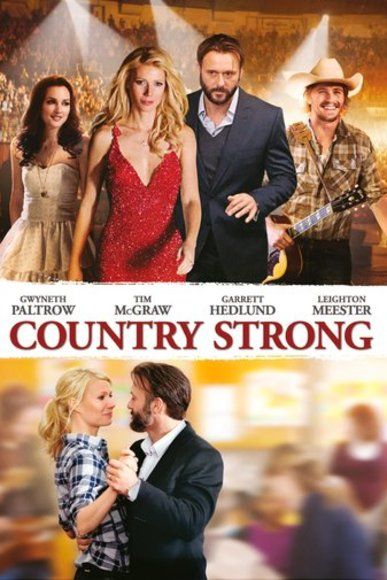 Country Strong - I love country music so this seemed right up my street as it is about a country singer and stars Leighton Meester, who I love. This was an okay movie, but nothing all that special. I got a bit bored for some of it but it picked up towards the end and I ended up loving the last quarter. I really loved some of the songs featured in the film, that was the best part for me.
What It's About: "
A rising country-music songwriter works with a fallen star to work their way to fame, causing romantic complications along the way."
Me Before You - I read Me Before You in February and watched the film the day after finishing the book. Again I would probably say the book was better but I really loved the film as well. I thought it was a great adaptation but it did miss aspects I enjoyed from the book. I loved the cast, which I know a lot of people didn't. I love Sam Claflin, actually he's the only reason I read the book in the first place becuase I wanted to see him in the film, but I completely understand the criticisms of casting him in the role of Will. I thought Emelia Clarke was a perfect Lou though. I also thought this movie had incredible music, it added so much to the story. Loved this film.
What It's About: "A girl in a small town forms an unlikely bond with a recently-paralyzed man she's taking care of."
That is everything I watched in the month of February. I would love any movie recommendations you have based on what I've been watching recently, I'm always looking for new movies to watch.
What have you been watching recently?
Sophie :)