This year, for the first time ever, I decided to take advantage of some of the Black Friday deals. Though I wasn't brave enough to go out to the shops, I did a fair bit of online shopping and managed to pick up some really good deals on books. I have been relatively good with my book buying in the past few months so I think these purchases are a well deserved little treat.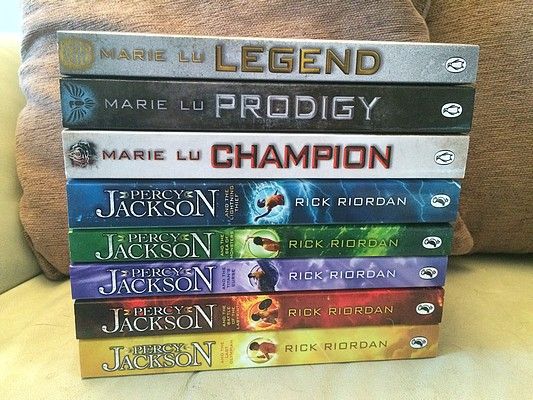 Legend trilogy by Marie Lu -
I have heard so many great things about this series, both online and from friends, so when I saw the amazing deal on The Book People, I decided to pick it up to give it a go. I managed to get the set of three books for just £4, which is just over £1 a book! I don't even know that this series is about but I am excited to just dive right into it blind, though I may not get to it until the new year.
Percy Jackson and the Olympians series by Rick Riordan -
I managed to bag myself another 'box set' deal in the form of the Percy Jackson series by Rick Riordan. This was on sale for just £10 (originally almost £35) at The Works, and is still available at this price
here
if you're interested. I read this first book in this series this time last year but never got around to picking up the rest of the series. I really enjoyed the first book, especially the Greek Mythology aspect, so I am excited to continue with the series.
Those are the books I bought in the month of November, and I must say £14 for 8 books seems like a pretty good deal to me. What book did you buy in November that you are most looking forward to?
Sophie :)